Punch Art Craft Projects
How to make Punch Art Craft Projects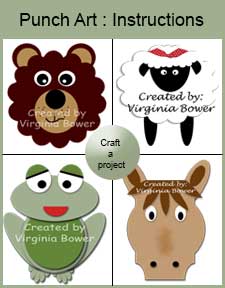 What is Punch Art? It's craft projects made from paper punches you already have. Everything is made from basic shapes. It's fun and easy and it takes very little time.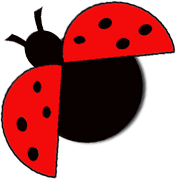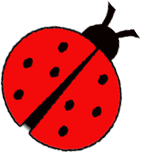 Quick Links: Which Animal Punch Art Will You Create?
Animal Punch Artlooks like you've taken time to create a fantastic piece! And, if you are a scrapbooker there are a million different ways to enhance your pages!
We have the ladybug punch art here.
However, I am no artist by far. In fact, I can't even draw a stickman. But, with punches you can create anything you want..
The trick is to look at things and learn to see the shapes that make them up.
You can then add little embellishments to give them a little color or texture. For example, if you take a look at the sheep punch art below you will see that I added a little ribbon to her hair.
One of the reasons I absolutely love punch art is because it's fun and it become addicting.
You will constantly be looking around to see what other ideas you can come up with. I have become addicted, so you will be seeing many more of my little treasures in the near future.
Enjoy!

So, what do you think you can do with these adorable little gems?
Quick Tips:
Well, here's just a few ideas for you:

-Attach them to a large paper clip and them as bookmarkers.

-Make a traditional bookmarker and use this on them.

-Are you into scrapbooking? These will look adorable on any scrapbook page.

-Are you going to have a party for your child?

-Why not make it an animal themed party?
-Refridgerator magnets! Someone just emailed me and told me she makes these and puts them on the fridge!

-Attach them to a tooth pick and instert into cupcakes. Oh- the list is endless.

-You try and come up with a few ideas for your punch-art, and while your at it
feel free to send some of them for me to see.

I'm sure other visitors would like to see the punch art you have made as well, so, consider submitting your craft project here.