Valentine Crafts
Valentine Crafts and Gifts Anyone can Make!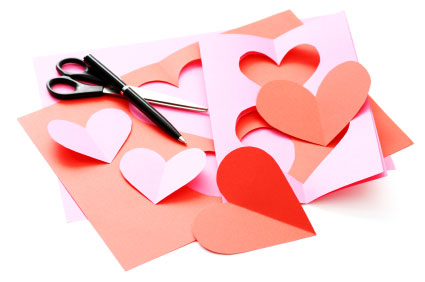 Valentine crafts can be so fun and you can get so creative with them! So, you may be thinking: When is Valentine's Day?
The big day is Feb. 14 and it's a fun day to make Valentine crafts and heart shaped projects... that you can use for gifts.
Scroll down the page to see some Valentine crafts and other ideas.
But, there is more to this observed holiday. This day is a day when husbands and wives, girl-friends and boyfriends show their love for eachother. But, it doesn't end there; mothers give Valentine crafts as gifts such as- small heart shaped cards and candy boxes to their children, too. Because we all know that the love is really in the handmade gift.
Valentine Crafts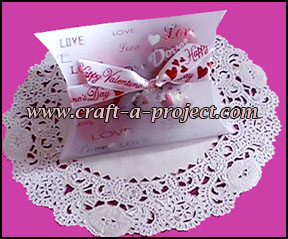 Valentine Crafts: Valentine Candy Box
This is a very elegant way to present your Valentine's Day Candy.
Valentine Candy Gift Box for your Valentine. Make one! This is one of the easiest and fastest Valentine ideas I have made yet. This is a Valentine's Day craft, but can be use for so many different things
.
Learn how easy it is to make these Valentine Crafts...
---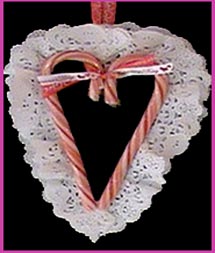 Valentine Crafts: Valentine Candy Cane Heart
Here is an easy Valentine candy cane heart to give to your Valentine or use as a Valentine's Day Decoration. I love Valentine's Day! Or- Rather, I love Valentine ideas and candy!
Here is an easy way to make Valentine Crafts, Gifts or decorations.
---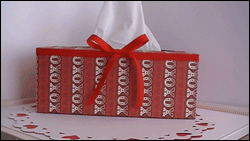 Valentine Craft: Valentine Teacher Gift
Try this Valentine Teacher Gift! How many times has the teachers at your childs school requested tissues to be sent to the classroom?
Make great Valentine Crafts & Teacher Gift
---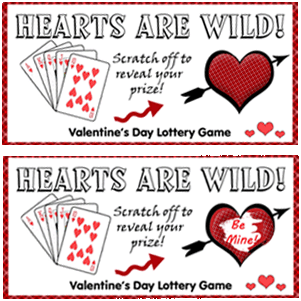 Valentine Crafts: Valentine Scratch Cards
Valentine Scratch Cards are fun... Everyone loves to scratch off cards. On this page you will learn how to make your own scratch cards and lottery tickets- so to speak.
---
So, this is a day that we can celebrate by giving out small gifts of chocolate and candy to just about anyone we want. Keep in mind that elementary school children give out treats to their classmates and teachers.
So, take a look at the craft ideas below and create one of these or use them as inspiration to come up with something new and unique!
If you have great Valentine Crafts or Ideas, visit our submissions page and share it with us!
We love to see the projects and craft ideas you create using the ideas we have listed here. Kids valentines and cards can be made in such a short amount of time. The craft ideas listed below can be altered into many different looks.
For example; If you have left-over candy canes from Christmas, put them to work here for Valentine Crafts. The ruffle around the candy canes can be changed to lace, ribbon or you can just do what I did. I used a store bought doily and folded in half and cut out the center. You can double the ruffle or you can use the doily as a single layer. Either way, try to make one they are incredibly pretty.