Bear Punch Art
Make Bear Punch Art Using Easy Paper Punches!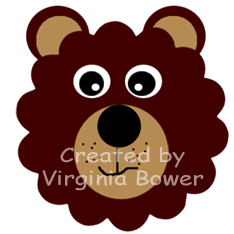 Bear punch art or just about any punch art is simple because all you need is paper punches to create the shapes that you need to put together the animal or thing you want to create. This is an easy craft idea!
And- Once you do one you will come up with so many other punch art projects of your own!
Bear Punch Art Supplies Needed:
Brown Paper
Tan Paper
White Paper
Black Paper
Marker
Scalloped Circle Punch
Large Circle Punch
Medium Circle Punch
Small Circle Punch
Step 1:
The scalloped circle is used for the head of this bear so, adhere the face circle to the head about half way down the scalloped circle.
Step 2:
Adhere the nose closer to the top of the lighter circle.
When you are finished making this Bear Punch Art project go and make the others!

Step 3:
This, I think, was the hardest part for me. Put 4-5 dots on the face circle, below the nose and on both sides. Just dot, dot, dot with a black marker. Then, the tricky part... Draw a line straight down from the nose and then under the line make a curvy line for the mouth. Don't worry, I had to do it more than once before I liked mine.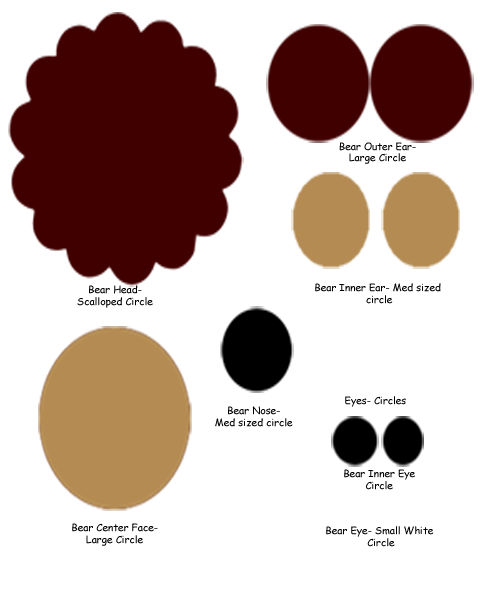 Step 4:
Layer the circles for the eyes and adhere them together and then adhere them to the face.
Step 5:
Layer the circles for the ears and adhere them together and then adhere them to the back of the scalloped circle.
And ...These are really easy to make, and you can do so much with them.

Attach them to large paper clips and use them as bookmarkers, use them on party invitations, fridge magnets... the list goes on and on! Lat but not least you could turn these into a gift.
Or if you are having a party for a child attach them to gift bags or party invitations or put on a tooth pick and stick in cup cakes!

Once you have finished making this bear punch art, go and make the others!
It's amazing that you can make really cute punch art with paper punches!