Christmas Crafts
Fun Christmas Crafts for You to Create!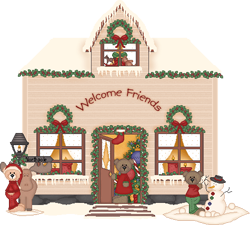 Christmas Crafts are so fun to make! I try to make a few every year, somethimes I move on to the next craft project and I tend to forget to let you see!
One of the things I love about holiday craft projects is that you can add your own spin on it and make it either look just like what we have here, or you may start off with the same vision and then it totally spins in another direction giving you something totally different.
Whether you are new to crafting or you are experienced crafter with years under your belt you can make something with us... Or you can show us what you have created with Christmas Crafts you have created.
I was thinking I would like to include things like Christmas/winter bookmarks, cocoa packets, gift bag toppers, bags and boxes and things like that to help with the gift giving/wrapping season.
We will be including christmas crafts, holiday craft projects, christmas ornaments, christmas angel ornaments and more. This page is new so check back to see what we've added. I love making Christmas Ornaments, if you do too- you can share with us!
If you have Christmas Crafts you'd like to share submit to our submissions page.
Quick Guide To Christmas Crafts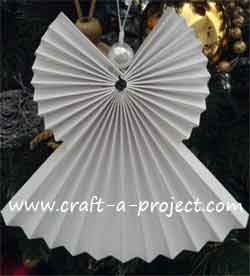 Here is a Christmas Angel Ornament Craft you can do with your children. It can also be used as a gift topper! Try using it in a window... That would be so nice.
---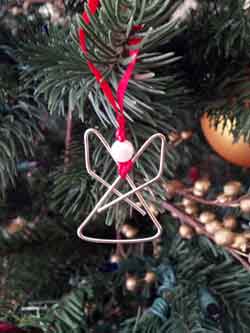 Sometimes Christmas Crafts can be so simple. This one just has a couple of supplies and you can use it in so many different ways. Give it a try, you will love it - and you can change up the colors!
---