Sheep Punch Art
Easy Sheep Punch Art Craft Project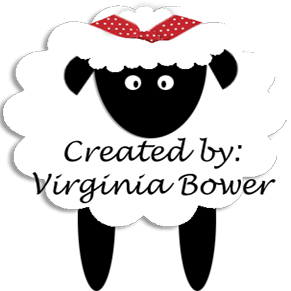 Make a sheep punch art and add it to a handmade gift, or make a bookmarker.
There are many ways to use this sheep punch art craft idea. If you are planning a party that includes animals this sheep just might fit in perfectly!
Not only is it easy to make it is also very cute and I think it's just adorable either as a girl sheep with a bow on its head or as a boy sheep without a bow. Completely up to you, but you could do it both ways!
Shapes needed to make the sheep punch art:
1 Scalloped Circle for the body
2 Scalloped circles for the hair
2 Ovals for the legs
1 Circle for the ears
2 White circles and
2 Smaller black circles for the eyes
1 Oval for the head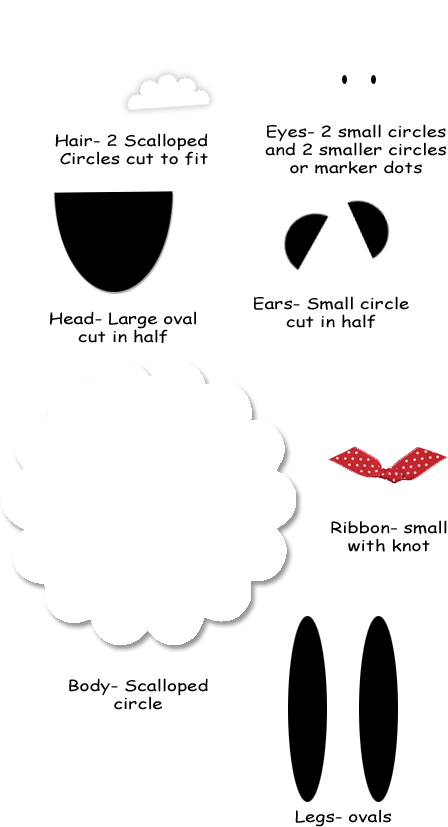 Once your sheep punch art is complete head on over and create more animals!
Sheep Punch Art Step-by-Step Instructions

1. Take the scalloped circle for the body and adhere the ovals for the legs behind the body.

2. Adhere the oval for the face after you cut it in half.

3. Put the white and the black circles for the eyes together, layering the black on top of the white. Now, adhere them to the face. You could also use a black marker to make the black part of the eyes if you want.
4. The ears are a circle cut in half, angle them inward and attach to the head.


5. Now for the hair: Take the two scalloped circles and cut them both in half. Layer them at the top of the head to make them look like hair.

6. Take a small amount of ribbon and tie a knot and attach to the hair to give it some color or just to make the sheep into a girl.

You could make great gifts!