Craft Adhesive
Craft Adhesive : Everything You Need To Know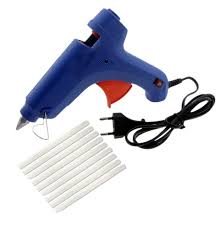 When it comes to craft adhesive it can really be confusing and frustrating.
If you are making a project and need to use some type of adhesive to hold the project together, wouldn't it be nice to get the right adhesive with the right craft project right out the gate? Read on... we have the answers you are looking for.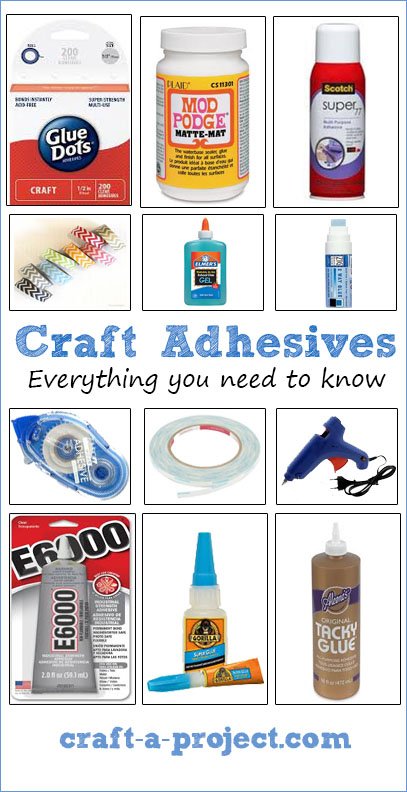 How many times have you tried one type of craft adhesive only to find that it was the wrong one and it curled your paper or left you with a bubbled up mess?
Well, I have gone out and researched this subject for you. Who knew there were so many different types of adhesive?
So, there are several categories. There is permanent and repositionable adhesive and then there are several categories within these two groups such as liquid adhesive, double sided tape, paper craft glue, adhesive for glass, foam double sided tapes, dots and squares.
Check out the list below and check out each that interests you. The image will take you to the product and the link will tak you to another page with more information and tips on how to use it and what you can use it for.
Permanent Adhesive: There are many times you will need a permanent adhesive and there are many projects that will require a permanent adhesive if interested you will find many tips and tricks.
Repositionable Adhesive: These are products that give you the ability to put your paper down and stick it down and then change your mind and be able to pick it up easily and move it to another spot without any trouble like tearing your paper.
However, it will not stick like the permanent adhesives, so if you want something to stay in one are for a long period of time then you will need to choose a permanent adhesive.
This type of product gives the same feel as you would get from the sticky part of a post-it note... You can stick it somewhere and you can easily remove it, but eventually it will fall off the wall or whereever you place it.
For more Craft adhesive tips and ideas.
Back to Home