Craft Videos
Some of Our Craft Videos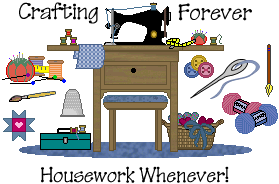 Craft videos are useful when making a project, you can see step-by-step.
Scroll down untill you see the project you would like to view.
You can view the project right here in the library, no need to go anywhere!
Any time you need the written instructions for the craft project, click on the title of the project and it will take you to the page with the instructions.
If you would like to leave the craft videos library click here.
You will learn the steps to crochet this fantastic red heart.
Crochet Granny Square
Step-by-step how to crochet a granny square.
Make inexpensive bows for packages and gifts, you will never need to buy another gift bow once you watch this!
Keep Your Ribbon from Fraying!
You will be using a wood-working tool to seal the ends of your ribbon so they will not fray.
Learn how easy it is to make your own korker ribbon.
4th of July Treat

This is an adorable little treat you can make in a flash!

Flag Pin

Wear this pin for 4th of July! It's so easy to make.

Basic Bow

Everyone should know how to make a basic bow. This basic bow can be used for so many things. Put them on scrapbook pages, gifts or cards.

Double Looped Basic Bow

Here is a great double looped basic bow, great for someone who is looking to make boutique bows - this bow is just the begining!

Thank you for visiting our
craft videos
library. If you have ideas that you would like to share in video format, please scroll to the top of this page and hit the share button in the left hand column.