Gift Ideas
You Can Make fantastic Gift Ideas to Give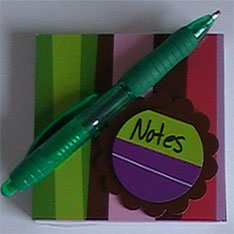 Great gift ideas can come from anywhere, and It's always wonderful to be able to create your own homemade gifts, whether you are creating something for Christmas, Birthdays, boyfriends or Mother's Day.
But, sometimes you may not need an entire project to complete your project. This page will have complete projects and single elements you may need to enhance your gift ideas.
For example, let's you have a project and you just need to make a tag for it, you may find something like that on these pages, for other gift ideas look around the site.
You may even want to check out the punch art page! The punch art page is fantastic for great kid gift ideas. There are several very cute animals that you could easily incorporate into almost any type of project, but especially if you are doing something for children. We will add projects that will include these adorable punch art images, so check back!
Gift Ideas: Make Your Own Great Gifts!
Back to home page