About Me and Free Easy Craft Ideas!
Hi there!
Thank you for visiting craft-a-project.com and my about me page. My name is Virginia, I'm an at home Mom raising my son,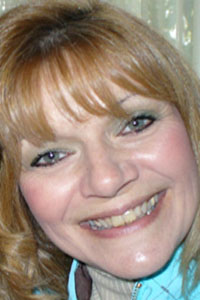 and I am a student majoring in Digital Media (UPDATE: I Finally graduated! Dec. 2011 BA Digital Media). And, I am all about crafting and anything related to it. I love creating and designing my own projects.
I especially love punch art projects because they are so simple to do and sky's the limit on what you can come up with! I also enjoy crocheting, but haven't had a lot of time to sit and do it, but I do have some great ideas pending...:) Like the baby booties I used to make all the time and give to other people. Oh- and I have a paper fetish... I have a ton of it that I need to get projects made to use it up! Anyway...
This website began as an assignment for my first web design class and I liked it and decided to keep the site and grow it into something all crafters from beginner to expert would enjoy. However, now that I have learned the right way to build and design a web site, I will be making big changes to this site because, well quite frankly... it's a mess! (But, if you can see the darker brown colors in the navigation bar and the header that is now larger with craft projects with in it, then it's probably already been upgraded.) So, I do look forward to making those changes.

The site is still in the very early stages of development, but my plans are about including fun free easy craft ideas for the holidays including: Christmas, Halloween, Thanksgiving, Easter, Valentines Day and New Years. I will also include craft kits for winter, spring, summer and fall.

I also have plans to include more punch art crafts and try to give you more great craft ideas that you can make your own. I look forward to all the Craft Projects I get to make and I hope you will submit your projects for all to see and enjoy!
Now it's your turn to tell me a little about you. Submit "About Me" projects and your creations here!


-Virginia