Mothers Day Crafts
Gifts Your Mother Will Love!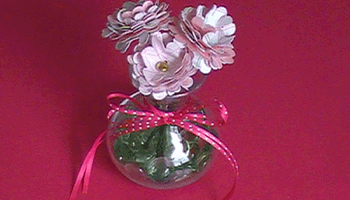 When it comes to Mothers Day Crafts, it has to be pretty... and, I have just the thing for you to make for your Mom. It doesn't matter what your Mom does or even the age of your Mom- Every Mother will LOVE this paper flower bouquet gift! So give it a whirl! And, if you'd like to show off some of the projects you have made, just click here and let us see.

Watch the Mothers Day Crafts youtube video to see how to make more Mother's Day Crafts or scroll to the bottom of this page to see.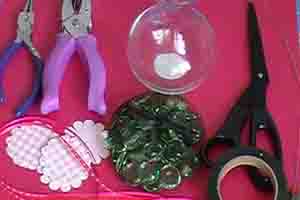 Supples Needed:
1 small vase - Walmart
River rocks or glass -Walmart
8 Flowers with pedals for each flower
Decorative Paper or colored paper (I used cardstock)
10" piece of wire
2- 20" stripes of ribbon -Joann
Fabric Floral Tape
Step One
:
Fill your vase with the river rocks or glass, and set vase aside.
Step two:

Get your paper flowers and use a hole puncher to put two holes in the center of all eight.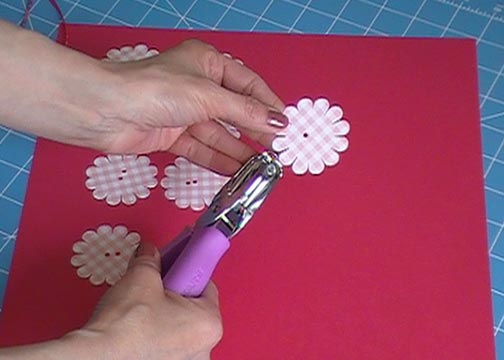 Step Three:

Crumble up all eight flowers (just like if you were crumbling up the paper from a stick of gum and throwing it away) to give them some dimention and they won't be so flat. Then, carefully uncrumble them.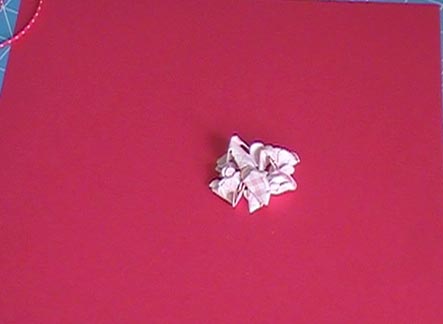 Step four: Take your 10" wire and bend it in half, evenly. Start putting the flowers on the wire.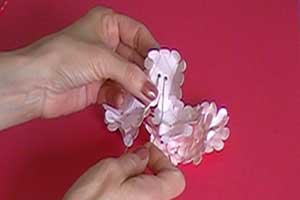 Once all the paper flowers are stacked on the wire, twist the wire all the way to the end. Get a standard sized brad and insert it into one of the holes working it all the way to the other side of the flowers. Bend the brad stem apart and bend.


Step Five:

Using your floral tape wrap the wire all the way to the end and turn flower over and wrap the floral tape all the way back up to the top of the wire including under the base of the flowers.

Step Six:

Tie a bow on the vase.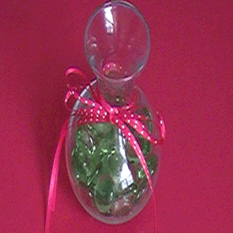 Step Seven: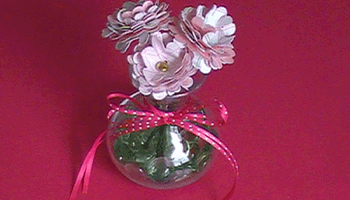 Add All the flowers you plan to put into the vase... and now you have a beautiful boutique flower vase for your Mom, For your Mothers Day Crafts-YAHOO.
For more Mothers Day Crafts or other gifts click here.


She will love it!
More Mothers Day Crafts You Can Make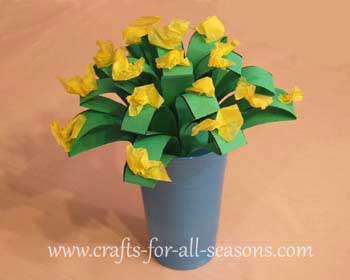 I love this Mother's Day Craft or Gift. It's cute and it can be made by young children!
And it's paper flowers!
---