Baby Booties
Baby Booties make a great gift for the Mom to be!
Baby booties are fun and easy to make and they make great gifts. Do you know anyone who has a baby or getting ready for a new baby? Well, if you do you need to go through the list below and find a great pair of baby booties to make for the new mom or mom to be.
---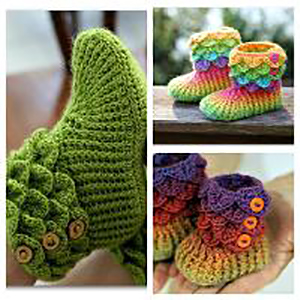 Knot Hard To Do! Booties (0-3 Months) Pattern
Check out these exciting baby booties! I am going to have to give these a try. The patterns for these are not free, but well worth the price. You get a lot!
Check them out here, make sure you sign up for a free account and browse until your heart is content
---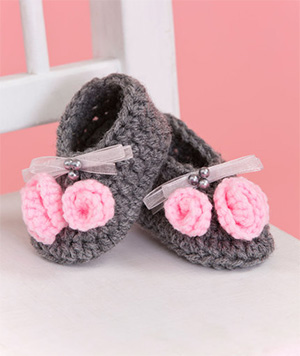 Little Miss Baby Booties
These booties will make a baby girl look as special as she is! Crocheted and then trimmed with pearl beads and sheer ribbon, these are the perfect accessory for the well-dressed miss.
Find out how you can make a pair of these special baby booties.
---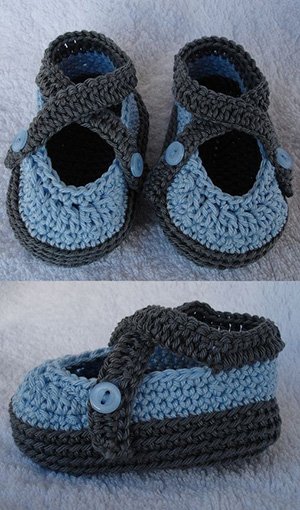 Blue and Gray Baby Booties
You can find this adorable pair of baby booties here
They look great in the rainbow colors as well and you can see those with the instructions on how to crochet them here
I love the criss cross look to these baby booties, I should include them with baby sandles, because I think they look like cute sandles!
Take a look and see what you think!
---
Frog Baby Booties
ThI think any baby would look adorable in these Frog Baby booties. But, they would be great with a pair of frog jammies.
Check it out and make a pair of these delightful Frog Baby Booties... I almost called them slippers... see? P.J's...
---
Baby Booties Wrap Around
These are adorable! These baby booties can be used for boys and/or girls, all you'd have to do is change up the colors.
I love the look, kind of give a baby a boot look.
To make your own pair see this ...
---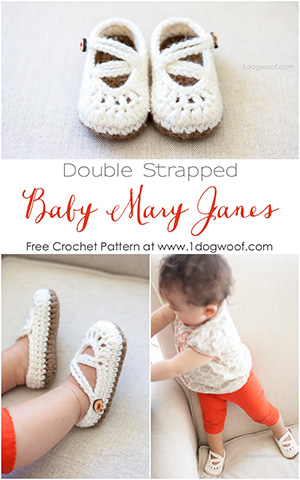 Baby Booties Mary Janes
I love Mary Janes! I think these little baby booties would look so adorable on any little girl!
They actually have a big girl look to them.
You can learn to make a pair of these Mary Janes
---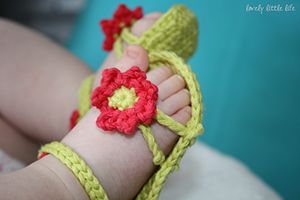 Baby Booties Sandals
How about these sweet little sandals? They are so sweet.
---
Baby Booties Summer Sandals
Imagine your little sweetie pie wearing these fantastic summer sandals?
---
Baby Booties- Cool Mary Janes
Here is another Mary Jane Sandal... I told you I love Mary Janes.
You can download the free crochet pattern
---
Baby Booties Flower Sandals
Here is a cut little pair of sandals if you would like the instructions for these go here
---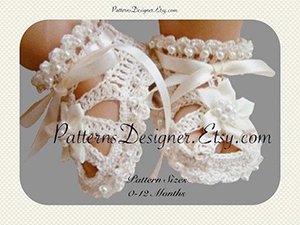 Oh my Goodness! Just imagine your sweet little girl attending the wedding wearing these sandals! They are just adorable!
Get the Pattern here, make sure you sign up for a free account and you can browse everything!
Baby Booties Galore! You just have to go see!
---